First, there are some simple rules to remember!
Don't cause others trouble! (Griefing, Theft, Harrassment)
Mine in the mining world only!
Chests you place will be automatically protected, but area protection is your responsibility.
---
Server Address: yumponz.art
In order to get the password for the iron door, please read the rules first!
Commands "/gate" to move to gate area.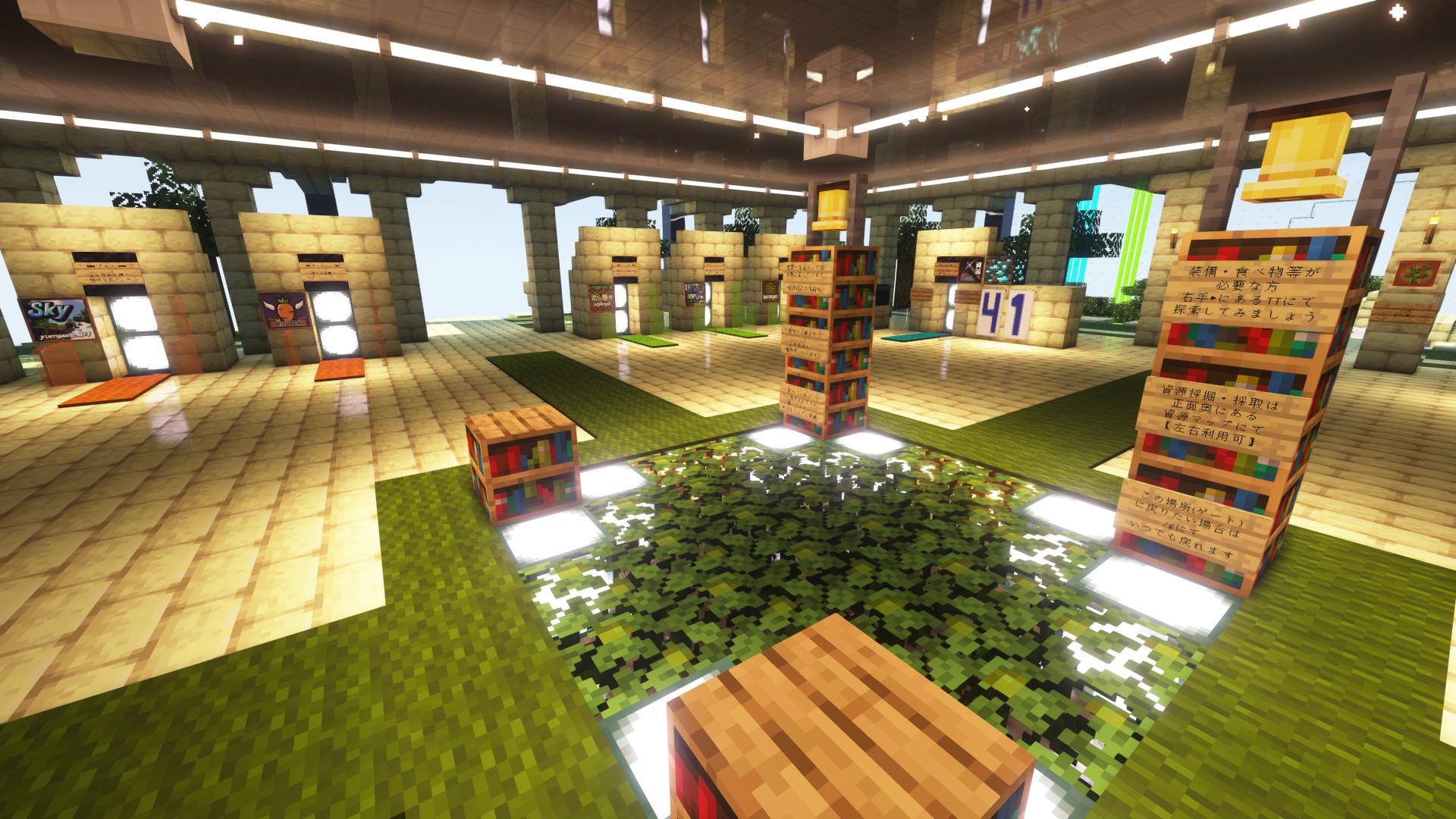 tree farm = 植林場(shokurin-jo)
mining world = 資源(shigen)
Trap Tower = TT
Art = アート
Dashimaki Home = だし巻き
Amplified Home = アンプリファイド
Darjeeling Home = ダージリン
Free materials are available at the public facilities in the "TT" world!
For new players, we suggest building in "Dashimaki" world.
After you've built a home, use /sethome to save the location. You can use /home to return whenever you need!
There's also shops and sightseeing to enjoy! Map Introduction Here If you find griefing
---
If you vote fore YumPonz at JMS or monocraft with "/vr r", you can receive a small gift!
As a privelige for voting, you can creative fly while equipping Elytra!